Because our work life is boring enough, with a few friends we do a small project on a regular basis. If it was only to get to know people who are at least as passionate, obsessed or crazy about their jobs as we are. You 'll find some examples in my older posts. A few days ago we stepped into the known, unknown world of bookbinding. Everybody who ever held a book in his/her hands, knows what the cover is. Even stronger, we often judge books by the cover and the cover or the binding makes the difference in the comfort of reading (do the pages stay open when you open the book, or do the pages turn by themselves?)
Now bookbinding is a very old art, probably for a long time in the hands of monks who took the pages to give the book's contents a worthy design.
Believe me, we'll never look at any book the way we did before. Bookbinding is a multiskill, the work of artisans, unfortunately a dying breed since the E-book and the decline in sales of hardcopies.
We were privileged to look at some very exotic and rare books of 4000-8000 Euro, pieces of art. When you think I am exaggerating , and yes, I can, see an example here: the Blaeu Atlas:  http://www.christies.com/lotfinder/books-manuscripts/blaeu-willem-and-johan-blaeu-theatrum-orbis-5281403-deta ils.aspx
And after that we took the cover of the book written by my dear colleague and had to put a new cover around it. No easy task, I can tell, I flunked badly and only with the help of our host, master bookbinder Gijs Wortel, brought my "product" back to life.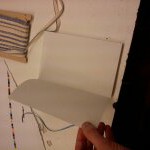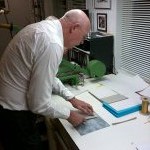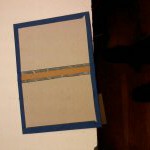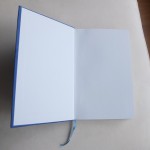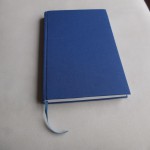 In the end we managed to renewed the book and give it an distinguished look and what is the most important, we did it ourselves…… almost.