The last couple of weeks we heard how WADA, or at least its director David Howman, basically pleaded for criminal prosecution of doping-athletes. This plea was well received by and even supported by many high-level sports executives in their quest to abolish the "doping demon". This week the world of athletics got a big "surprise". Lamine Diack, ex-president of the IAAF, was arrested on suspicion of having "whitewashed" hundreds of positive doping-tests for money. And so was long-term anti-doping doctor Gabriel Dolle.
Surprisingly the voices of sport executives are not heard anymore. No demand for prison sentences or steep fines from that side. Could it be that the taking of doping-substances by athletes is considered a much higher level of "crime" than being instrumental in covering up hundreds of positive tests and getting a handsome sum of money to do so. Many people suspect this is only the tip of the corruption iceberg within the IAAF.
Nobody is asking for a Lance Armstrong-like treatment for Diack and Dolle: i.e. paying back not only the bribes they received, but also their salaries since they failed what they were paid for. So far nobody has had the guts to stand up and demand a long term imprisonment for Gabriel Dolle who has been in charge of anti-doping for the longest time, even David Howman is silent now.
All this once again raises the important question: who controls the controllers and who applies justice to the makers of the rules?
The gap between these two levels in sports, the athletes and the executives, seems to be widening rapidly. The athletes are requested to give up their civil rights in order to participate in their sports, are subject to more and more demonic rules and regulations and have very little opportunity to defend themselves. Let alone to speak openly about this without being subjected to scrutiny of the anti-doping authorities. And then the executives, who can lie, cheat, embezzle and / or whitewash money, be corrupt and show no integrity at all.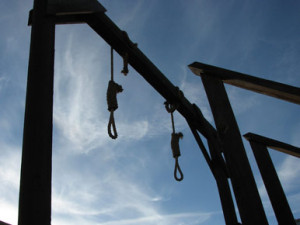 Often they escape with a slap on the wrist or even unpunished. often they are only transferred to another important position in sport. No threats of fines, or prison terms here, no demands of returning the money. The IOC just recommended a lame, provisional suspension from the IOC for Diack………
Justice is only a joke when applied in this way. Justice was never meant to protect the strong and crack down hard on the weak. There is the misconception that athletes lie and cheat and sport executives do not.
The current policy of these executives is one of total destruction. It is the beginning of the destruction of the sport as we know it. One can just hope that I am wrong, time will tell.