As I announced in an earlier post, I am proud to announce my first seminar since 15 years, taking place November 18, in Hilversum, the Netherlands.
For good reasons I decided that attendance will be by invitation only.
If you did not receive an invitation, and would like to attend, let me know at  info@vortx.nl, but make it fast, since there is a limited amount of seats available.
The speakers are:
Bill Laich
A long term friend and mentor. Our relationship goes back to 1984. He was the doctor who took the muscle biopsies from Nelli Cooman and Merlene Ottey and we worked together at Juventus. Other sports stars he worked with in the past are Diego Maradona, Ayrton Senna and many, many more.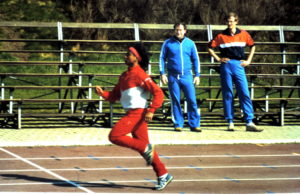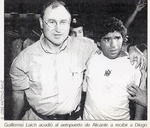 His first lecture in the Netherlands was already in 1986 and even now people talk about that lecture. No only is Bill a doctor, Ph.D and specialist in Plastic and Reconstructive Surgery (and he recently got his degree in Psychiatry), nowadays he is also professor in Medicine at Alfonso X el Sabio University. But what few people realize is that he also has a seventh Dan in Shotokan Karate.
Here is a link to an older video of Bill in action as a karateka. He is much better now than he was in this video.
I found Bill willing to give two presentations:
1. " Structure, function, and development of human skeletal muscle fibers in peak   performance athletes."
Read an old article of Bill about this subject:
Muscle fibers Bill Laich Muscle & Fitness april 1989
2. "Structure, function, and development of the core cylinder in peak performance athletes."
Both presentations will be full of unique information and will have an impact on our daily work with athletes.
Robert Heiduk
Working in elite sport we don't need mediocrity, there are enough mediocre people around. We need people who stand out or stand up, we need people who can think out of the box.  We need the outliers, not the followers of the latest fad and we need people who possess the fine combination of theoretical background and practical experience: most of the time one of these two is lacking. We need people who stick their neck out and dare to think beyond, who make a difference, the game changers, the ones that can tip the playing field with their broad perspective.
One of the people belonging to this category is Dr. Robert Heiduk, a German sports scientist, theoretically grounded, and always curious and open-minded when new concepts appear and always looking for the cutting edge. In his daily practice he consults with elite athletes of many sports and he does not shun the more experimental approach.
Every year he organizes the excellent Athletik-Kongress in Germany sharing information with colleagues. And he is a keen athlete himself, to an extent that makes me jealous.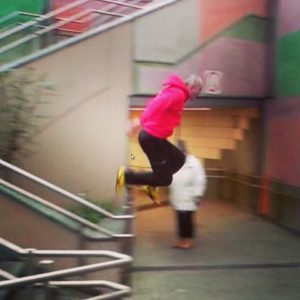 I don't know too many scientists who are able to perform the exercises shown in the video link below.
Robert is going to introduce the use of blood flow restricted training or Kaatsu, a method  not only excellent for use in sports performances, but also in a clinical setting. His book about blood flow restriction or Kaatsu is coming soon.
"Kaatsu Training: New Perspectives in Sports, Therapy and Recovery."
Joe Dolcetti
Designer and developer of the special hyper gravity wear, making specific strength training much more practical and versatile instead of working with the old-fashioned weight vests.
Joseph is an extremist, visionary, innovator and leader as a conditioning specialist, athlete and coach. With a career that has spanned over 31 years and included training athletes from the NBA, NHL, MLB, MLS, US Military, Team Canada, UBC Athletics, Canadian Armed Forces, China Olympic Committee, Malaysian Sport Institute, Doha Olympic Committee and more he has had the very fortunate opportunity to work with and learn from many of the world's top sporting programs, athletes, coaches and sport scientists. This has given him a truly global and intimate understanding of human adaptation which has complimented his deep intuitive understanding of human movement.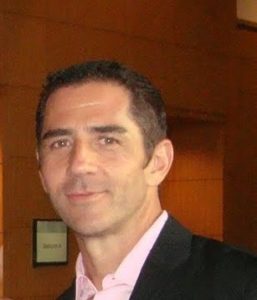 He will talk about the why and how of the use of this equipment, and will discuss the latest research. This is going to be a trend for the future since specific strength training is a hot topic in elite sports.
"Wearable Resistance : The Future is Light."
Erik Hein
A dear friend and colleague from Holland, sport scientist, coach, author and educator. He just published a book: De Kickboks Trainer (in Dutch) about his research and work in martial arts. This field will also be the topic of his presentation:
"Be your own bodyguard. What every man or women should know and do."
I am sure you will receive some unique and interesting information as well food for thought on this day.
Maybe we meet on November 18.