I almost started to feel guilty, having neglected my blog for such a long time, but there is time to collect and the time to share. In this very moment I entered a new phase in my "career" if you want to call it that way. As you might have read I started coaching again after a 14 year break, and spend much more time on the track than I intended, since I almost forgot how time-consuming coaching really is, but that's fine.
Here are some things I would like to share with you: my new book: "Methodology of Training for the 22nd Century" just came out at UAC.
My three co-authors, good friends of mine, sport scientists, but also coaching athletes. The title is coming from my observation that although many coaches see themselves as innovators or open-minded, reality tells me that this is far from the truth. Most coaches are conservative and far behind in their education. The concepts on which they base their ideas and concepts find their origins in the 60's and 70's of the last century. While information from the biomedical sciences and sport sciences is exploding. And the best way to predict the future is to create it. All of this does not mean that everything is upside down or has become redundant. It just means that we could do so much better by staying on top of the information in our field of high-performance. It means that just buying the latest gadget or app ensures state-of-the-art training.
The biggest change is that I am now working for the Kazakhstan Athletics Federation for assisting their coaches and athletes on the road to the Tokyo Olympics.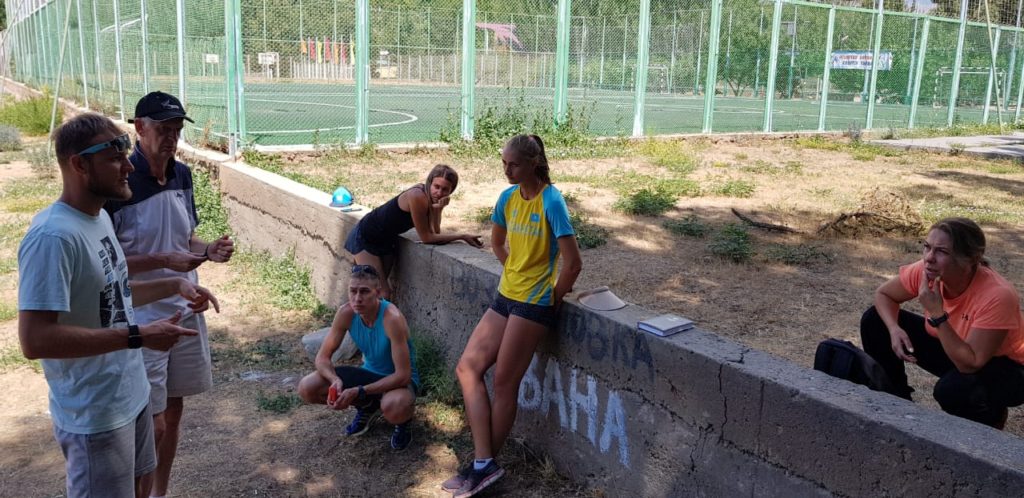 Interesting because I collected a lot of interesting information and developed new ideas hat I did not have the opportunity before to share .
Kazakhstan, I guess that you might be thinking… mmmm. Well, Kazakhstan is a huge country in Central Asia with the number or people like the Netherland, around 17 million. It used to be apart of the former Soviet Union and is in a phase of rapid progress in many aspects. Their history in sports is largely hidden in the history of sports of the Soviet Union for which the athletes form Kazakhstan competed back then.
But they have Olympic champions in track and field, to mention a few: Olga Shishigina, Olympic champion 100 meter hurdles in the Sydney Olympics in 2000 or Dmitri Karpov, bronze medalist in decathlon at the Olympics in Athens in 2004, and most recently Olga Rypakova, in triple jump, second at the Olympics in Beijing (2008), Olympic champion in London (2012) and a bronze medal in Rio in 2016. And now heading for another Olympic medal in Tokyo. The important thing is that there are quite a few young and gifted athletes coming up.
For some Dutch people Kazakhstan might ring a bell, related to speed skating, our national sport. In Alma-Ata as it was called at that time (now Almaty) there is a famous outdoor speed-skating stadium at altitude called Medeo where many records were broken in the 1970's and 1980's.
Kazakhstan is rapidly changing into a very modern country, where young people are taking a leading role in developing Kazakhstan, also in sports.
In short, an interesting challenge.
The website of my company,  www.vortx.nl (in Dutch) had an update as well.
So the majority of changes have been adapted and from now on I have more time to write more posts for my blog. It is about time isn't it?