Already at the start of my career as a coach I was puzzled by the well-known phenomenon that some athletes always seemed to peak (that is: performing their year's best performance) at major championships where others seldom seemed to fulfil the promise based on their performances before the championships.
Looking at performances of individual athletes over the years I decided to distinguish between:
"benders": athletes who do more or less what we expect them to do at major championships, not much more, and not much less, they do not crack under pressure, and perform as generally  expected. Fortunately this applies to the majority of athletes.
"breakers": these athletes do very well at local, or national competitions, but they seem to crack under pressure, performing less at the major championships than they did in the weeks and months before.
"blossomers": these are the ones that seem to "grow" under pressure, they make the impossible possible, they always surprise us positively and surpass themselves. They like the pressure, they enjoy the adrenaline, the more pressure there is, the better they perform.
Of course this is quite easy to evaluate if one is working in a measurable sport like track and field, swimming, cycling, speed skating; taking into account unusual circumstances like the weather and the strength of their opponents.
Take for example a look at what level of competitions the "blossomers" seem to perform their personal bests or national records: most of the time at the major championships. It is sometimes hard for them to motivate themselves for smaller, less important or less stressful competitions. So often it is even hard for them to qualify for the major championships through trials or set qualifying performances!
The breakers can be very good performers, just not at the right time, they perform at their very best at local or national competitions, even close before or after the major championships. It is the perceived threat or the perception of more pressure that makes them crumble and not perform as we might have expected.
While it is quite an easy task to place your athletes in one of the three groups, changing it is a different story.
It is possible to change a "breaker" into a "blossomer" , but it is not an easy task and there is no quick solution.
The main question is:  "why"? Here perception is the key word. What changes in their perception from a local meet to a major championship?
Because rationally for example the 100 meter distance is the same, running alone or with others, racing with weak or strong competitors, competing on an almost empty local track or in a full Olympic stadium. But the perception of it all colours the emotion: motivation turns into fear, challenge changes into threat, relaxation turns into restlessness or apathy. Magic ….. isn't it?
So if fear is a factor, is the "blossomer" fearless then? No, almost the opposite!  While we might think or observe that the "blossomer" is relaxed, psycho-physiological equipment measurement  to quantify the stress responses, shows the opposite. So even if from the outside they look calm or relaxed, measurements tell a different story!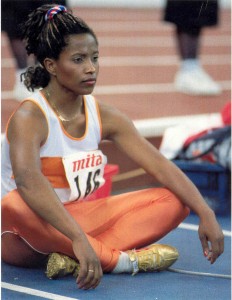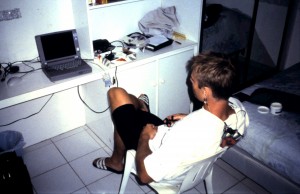 It is not the lack of fear or stress that sets them apart, it is the way they perceive the pressure!
"Blossomers" somehow learned to welcome and swim in the waves of adrenaline, whereas the "breakers" avoid and fear the sea of adrenaline and tend to drown in it.
The last couple of years I shifted my research field from elite sports to working with Special Forces operators, where of course the same principles apply: doing the right thing at the right time …..under pressure. It even becomes more interesting as not doing the right thing at the right time might cost lives! There is no second place in a fire fight!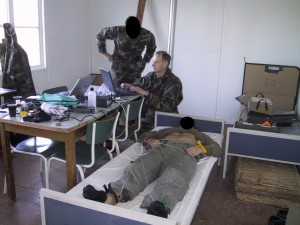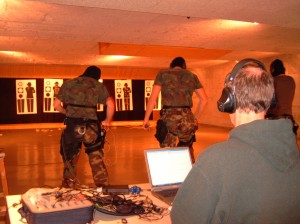 For me this is a perfect opportunity to study this phenomenon of stress, first because there are more of them than elite athletes and second: they do what you like them to do, many athletes do not.
I studied the dynamics of arousal, stress, fear or tension (different words for the same phenomenon) and developed a methodology in order to enhance their performance, to recover faster  and avoid mental problems. Many lessons ot be learned and applied for use in elite sports as well.