The months of March, April and May are always busy times for seminars, congresses, workshops etc. Opportunities to teach and learn, to exchange information and to meet new people, working in one's field.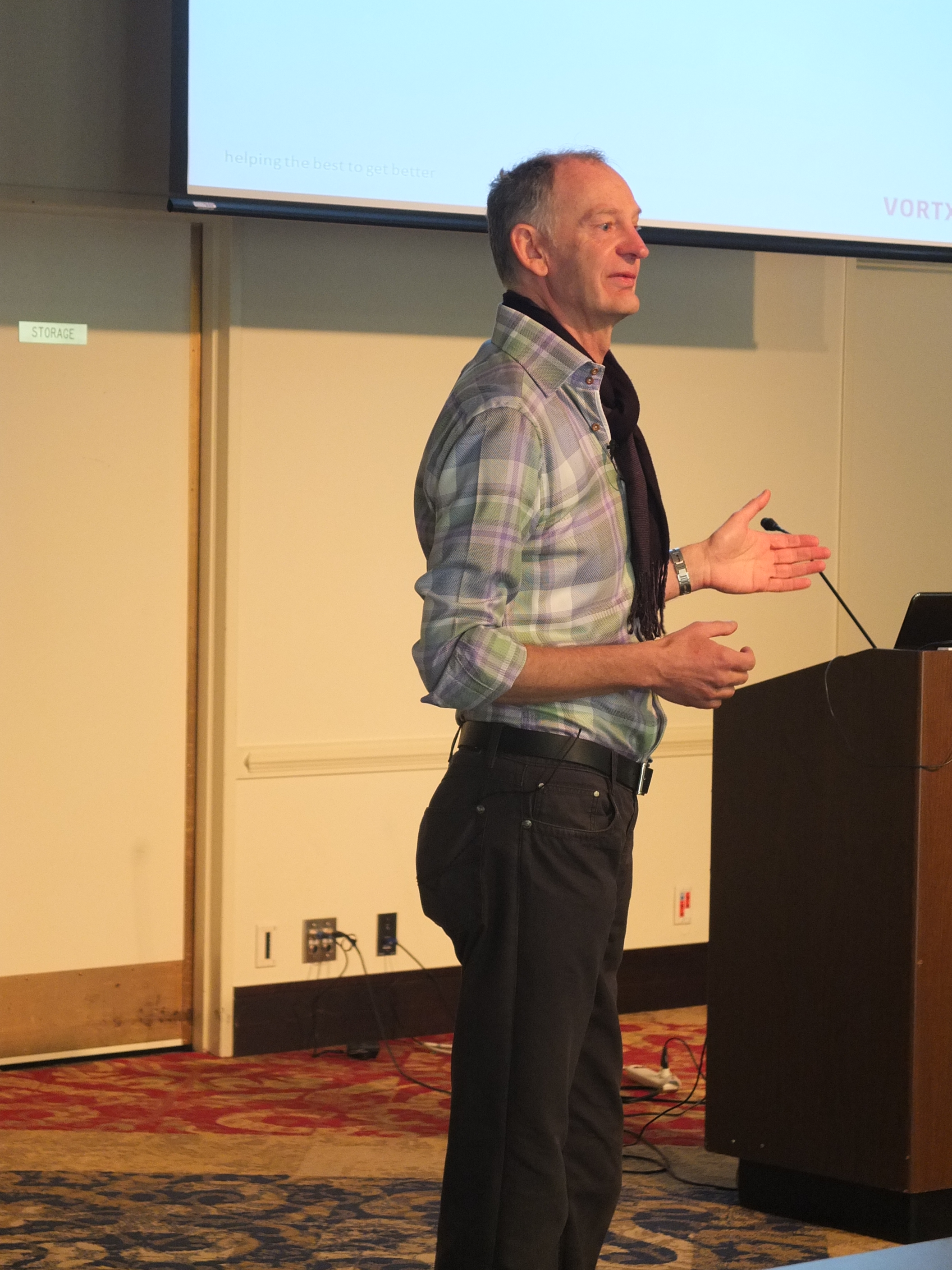 This year I was invited to speak at Jay DeMayo's Seminar (CVASPS) again, just like last year and like always Jay managed to get very good speakers to Richmond; last year Natalia Werchoshansky, (the daughter of Yuri), Michael Kalinski, Dr. Michael Yessis and this year Anatoli Bondartchuk, Rick Brunner, Val Nasedkin and Victor Seluyanov. Most of them tapping in the rich sources of information from the former Soviet Union and Russia.
While most of us know the work of Werchoshansky and Bondartchuk, since a lot of their work was translated, less people are familiar with the concepts of Val Nasedkin and the research of Victor Seluyanov. Val's work is derived from practical experience as an athlete and a coach but also from the background work with the Omegawave system and the concepts  behind it. Together with sport scientist Roman Fomin and myself, we are trying to unravel the deeper layers of the science of training and the rules of biological adaptation of the athlete to training based on sound science and practical experiences, deriving training principles applicable to daily training.
Below you find some literature and websites of the presenters for more information.
Looking at these names, it's puzzling to me that not more people visited Jay's seminar, an opportunity missed.
I also got the opportunity to speak at the Seminar of Cal Dietz in Minnesota. Cal is probably known from his excellent concept and book: Triphasic Training,  in which he describes one of the very few periodisation concepts apart from the big three Russians: Matwejew, Werchoshansky and Bondartshuk. His Triphasic Training is not only a theoretical concept but he is also applying it on a daily base with a lot of elite athletes.
Also Cal's seminar was an eye opener to me. I did not know the names of most of the presenters, but was pleasantly surprised by the level of the presentations! As a matter of fact, the ones I was able to visit were very good!
Since a lot of people working in strength and conditioning as well in Europe as in the US itself, do not seem to have a very good opinion about the knowledge level of strength and conditioning in the US.
However I see no reason to assume that there is a base for this assumption. The level was a least as good as in Europe and in most cases the level is above that of Europe.
Of course, in any field there is room for improvement, here are a few ideas:
Strength and conditioning (S&C) should not lean too much on fitness trends or on therapy approaches.
S&C should be demand-oriented, based on the specific demands of each sport and the individual qualities, needs and limitations of the athlete. Instead of looking at what tools and concepts we have in our overfilled toolboxes and trying to apply all of these to our athletes, we should look at the primary tasks and goals in this process.
S&C should be more concept oriented, getting the very basics of our field right, than  acquiring new exercises, tools or drills just to satisfy our athletes and ourselves. Many young coaches do not want to go through the process of learning from history and getting the basics right, thus reinvent the wheel all the time. No, old stuff isn't sexy, nor is reading books, but it is the only way to gain deep knowledge.
S&C should be less based on strength or fitness "gurus" and gimmicks, and be leaning more about basic sciences and your own practical experience.  Improving strength, speed, endurance and agility isn't rocket science, don't let us make it more complicated than it already isn't, we have been doing this for the last 2500 years.
Of course, we always try to spend some time doing something different while in the US.
Passing by the National Museum of the Marine Corps at Quantico, we decided to visit it. And it was impressive, the whole setup of the museum, and great displays, well maintained, showing the history and the highlights of the US Marine Corps, as well as the enthusiasm and the pride of the Marine Veterans who are guides. Including the famous flag that was raised after the battle of Iwo Jima – the photograph that became an international icon, again made famous in the movie Flags of our Fathers, the ultimate symbol of the few people that are really willing to give their lives to beat oppression and brutality.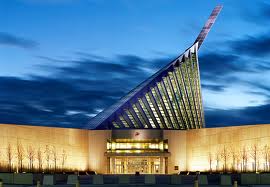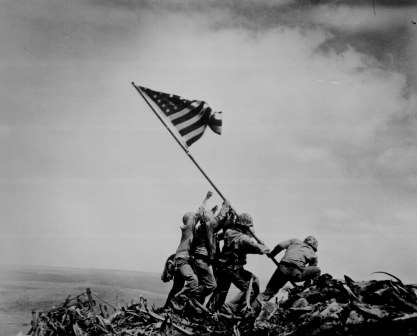 We also found time to visit the Virginia Museum of Fine Arts, a museum just as good as any of the museums in Amsterdam like the Rijksmuseum, the Stedelijk or the Van Gogh. The museum trip gave me some inspiration for my own presentation.
First of all: the issue of multitasking which seemed to be a quality of some gods in Hindu history. Yes, gods are definitely experts in multitasking, see my picture.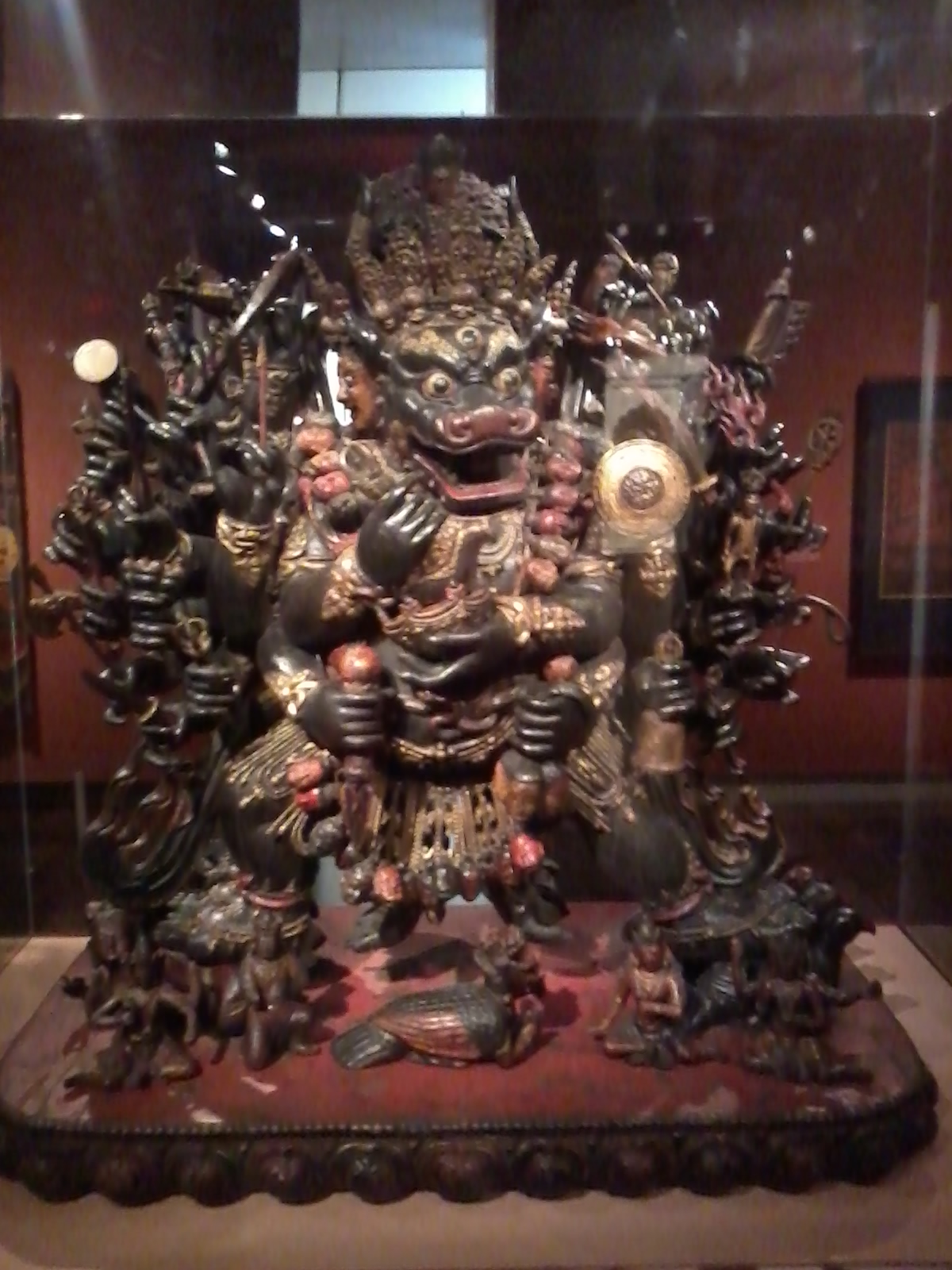 Since we are not gods, we are very bad at multitasking, ever watched a car in front of you where the driver is calling or texting. Or do you recognize on the phone if the person at the other side of the line is only talking to you or at the same time is browsing the internet or playing a game or answering emails, while talking to you? Humans  can't really multitask, only in low quality, automatic actions or movements. Yes, you can watch TV while riding an exercise bike in the gym, or talk while you walk. But anything demanding quality is out of the question.
Another issue is that in former days artists or artisans must have spend weeks, months, and sometimes years or even their lives to produce a piece of art, like carving ivory or marble.
But we all started to suffer from "acceleritis", nothing is fast enough, no time to read a book, or in our profession to develop an athletes, they have to be at their best next year, no long-term planning or patience. Time has become a very sparse commodity and so has quality.
But even in modern times there must be people who take their time to produce something. I could not see it more clearly than during a short visit to the largest shopping mall in the world in Minnesota, the Mall of America. Their Lego-shop has some displays of giant action figures, cartoon and movie heroes, completely built from thousands of the famous small Lego bricks. That must have taken some time too. But maybe I am wrong, it could be whole teams working on those projects so they would be finished in a week or 2.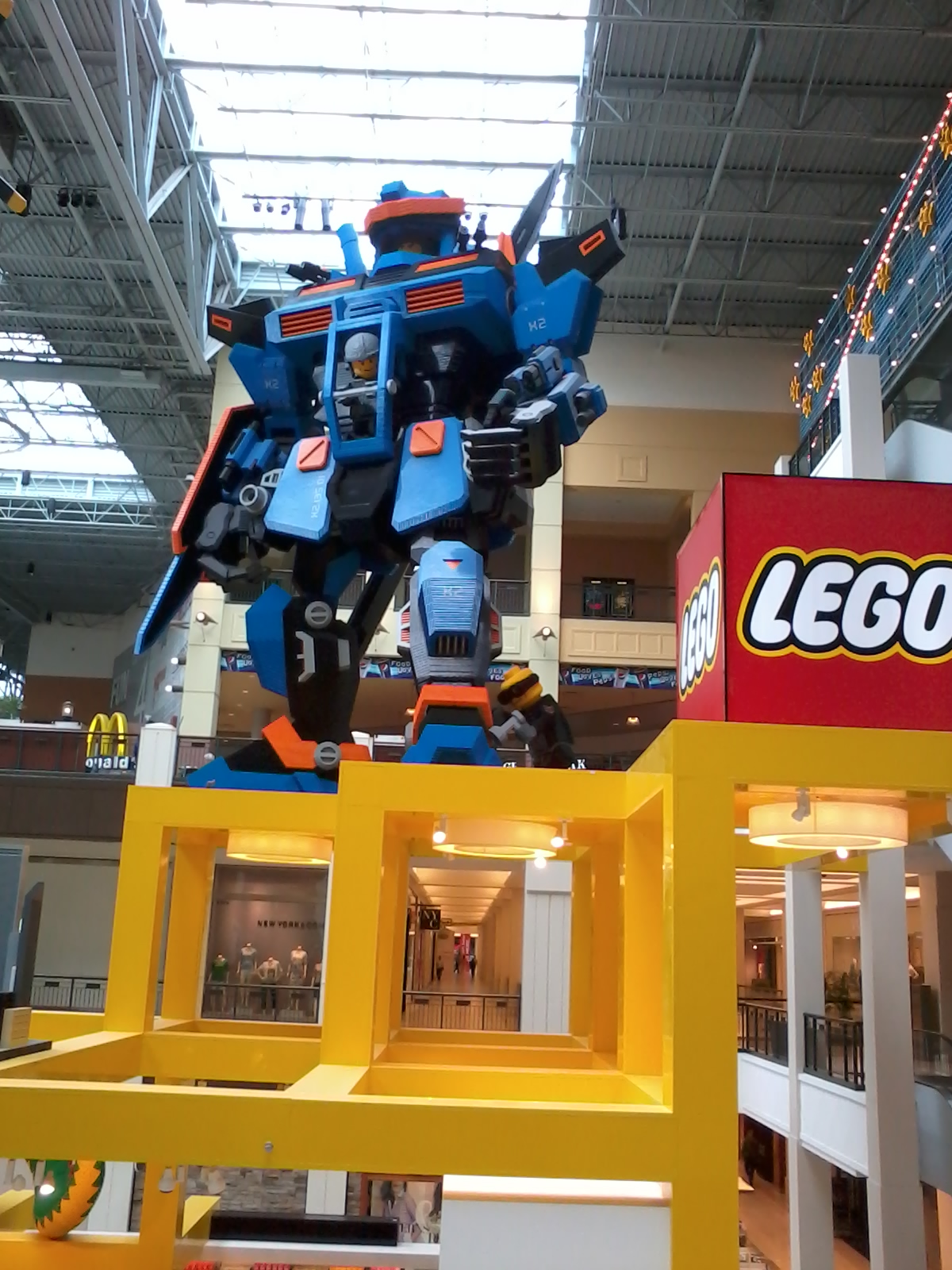 Anyhow, a great trip, meeting many good colleagues and friends, but in the meanwhile back to business in the office, the day after coming back TV came by for a short documentary on stress and work which will be broadcasted today on Dutch national TV.
Also starting to organize a seminar in Amsterdam beginning of July with Val Nasedkin, Roman Fomin and myself as speakers, presenting the latest trends and developments in the science of training.  Stay tuned!
Literature: just my choice, since there is more:
Werchoshansky, Yuri and Nathalia: Special Strength Training Manual for Coaches
Bondartchuk, A.P: Transfer of Training, part 1 and part 2. Brunner, R: Explosive Ergonomics for Athletes: using the science of nutrigenomics to maximize performance.
Yessis, M: Secrets of Russian Sports Fitness and Training.
These books are available from www.ultimateathleteconcepts.com
Dietz, Cal; Peterson, Ben: Triphasic Training; a systematic approach to elite speed and explosive strength performance. Available at: http://store.xlathlete.com/product-p/triphasictraining.htm
Kalinski, M.I., Antipenko, A. Ye., Dunbar, C.C., Michielli, D.W., Exercise and Intracellular Regulation of Cardiac and Skeletal Muscle Human Kinetics Publishers, Inc., Champaign, IL, USA, 1995.