During the Olympic games I was asked to contribute a coaching tool for an elite coach's exhibition and write an article about my choice. Obviously I choose my old stopwatch.     Did I have more tools they asked me. Oh yes, in the last 40 years I have spent a fortune on tools and toys. But the stopwatch is the most relevant one. I thought about this metaphor.
Every coach uses tools to coach his/her athletes. And it's smart to use a toolbox to carry them around and make efficient use of your tools. But a toolbox is like your intellectual luggage, your knowledge, your experience, you concepts and ideas. Some coaches have huge toolboxes, some of the small ones, other have no toolbox at all.
I recognize different situations here: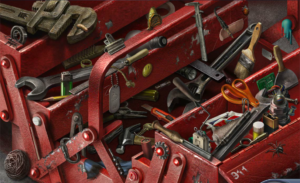 Some coaches, have small toolboxes still, but they are overflowing with "toys for boys" and "tools for fools". They got to have the latest gimmicks. "Hey, there is an app for that….." Their small toolbox is a mess and they don't know which tool to use and how to use it properly.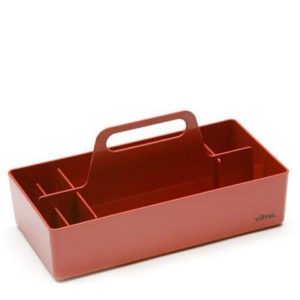 Other coaches have a big toolbox but, or they have very little tools or it's empty, since they don't like technology, they are "people-managers", they can coach without having to use all the modern "stuff". Many of my colleagues still seem to live in the last century. They still coach their athletes like did when they started 30 years ago, like nothing changed, the same tools, the same concepts, the same knowledge, Guys, wake up, this is the 21st century.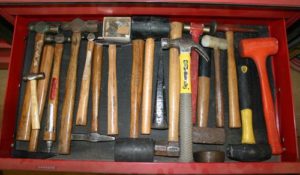 Some coaches only have one tool in their box, and you know what they say: if you only have a toolbox full of hammers everything start to look like a nail. It's the famous one –size-fits-all approach at work here. Using the hammer to hammer nail, but also to put a screw into the wall or to cut a tree. No, it's not going to work.
I hope the messages are clear:
1. Make sure you have a big toolbox: acquire information, knowledge, experience and wisdom and realize this will take time
2. Get the right tools to do your coaching job, a tool can never replace good coaching skills
3. Get the right amount of tools, as many as necessary and as little as possible.
Podcasts and presentations
Looking forward to present at the The Winter Seminar of Mike Boyle on February 25 in Boston. See:
http://www.bodybyboyle.com/seminar
For people who are interested in some recent podcasts, webcasts and vlogs I did:
http://strengthcoachpodcast.typepad.com/the_strength_coach_podcas/2017/02/what-we-need-is-speed-henk-kraaijenhof-episode-200.html
http://worldspeedsummit.com/  staged March 6-9 2017
And in Dutch: